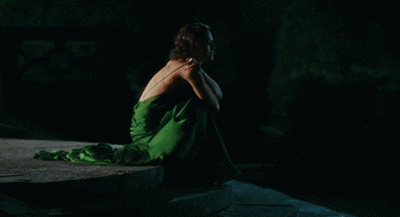 The Seven Husbands of Evelyn Hugo by Taylor Jenkins Reid
Date Read: 9th September 2019 – 9th September 2019
Page Count: 391
Genre: Historical Fiction, LGBT+ Romance, Adult Fiction
Format: Ebook
Rating: 5/5
---
This book is one of the ones that I bought only because it was on sale on Amazon, but I'd also heard good things from the internet at large. Taylor Jenkins Reid is pretty big at the moment after the release of Daisy Jones and the Six, and this book has grown in popularity with it.
The titular character of Evelyn Hugo is a reclusive, retired 1950s and 60s Hollywood film star, who is notorious for having seven different husbands over the course of her life. After she decides to auction some of her iconic dresses for breast cancer research, she gets in contact with a well-known American magazine, asking for one of their junior members of staff to conduct an interview with her.
Monique is very much a secondary character to the narrative, and is mostly just a vessel for the story to be told through, but she still has similarities to Evelyn. She is mixed race, just like Evelyn; she's just divorced her husband, and (pretty obviously, I think) they have a connection.
Evelyn doesn't want an interview, she wants her life story to be told, to be put out there on her own terms, and she's chosen Monique to be the one given the responsibility of putting words to paper.
---
I don't know how much I can say about the plot further than that, in fear of giving too much away, but all I can say is – YES. I don't think this is an Own Voices novel, and I am a 100% White British woman myself, but the representation of mixed race women in this book was interesting, and one I haven't read too much about. It doesn't seem to be a popular thing to explore in fiction; at least not in the books I've read so far.
BUT THE LGBT+ REPRESENTATION. Now that I feel like I can properly comment on. Again, I don't want to give too much away, but as a bisexual woman, I do feel 100% seen and understood in this novel. Evelyn is not one or the other, and lots of her interactions with her relationships are with the other partner trying to explore this duality. Especially as it's set in the past, in a relatively homophobic time, I'm pretty pleased with how it was handled.
I didn't quite cry, but I found this book to be happy rather than sad. Yes, Evelyn has made mistakes, but she isn't sorry for them (YOU GO GIRL!!) and wears them on her sleeve. She's willing to tell Monique everything – and why does become apparent, I promise – and in return, you get a beautiful story of someone's entire life, warts and all.
Maybe one of my favourite books of the year. I'll check back with you after I've read Daisy Jones and the Six (which I want to read right fucking now). But definitely, without question, a five star novel. 100% you need to read this. Please read this.