I managed to read 151 books in 2019 – as many as I managed the year before, which is a strange coincidence (and has nothing to do with the compulsion I felt to make the number the same two years running…). I also managed 201 books back in the days of 2017, which was mostly to do with the fact that I was particularly obsessed with my English Literature A-level that year. It was also the last year I didn't have important exams.
---




  


    
        


          
        


      


        Ellie

 has
             read 2 books toward
             her goal of
             150 books.
      


       
      


	https://www.goodreads.com/user_challenges/widget/48440335-ellie-crackthespine?challenge_id=11621&v=2




Forgive the jankiness of the above, I'm no use with Javascript, but you get the gist!
---
2020 is another year of a 150 book goal for me, because it's achievable, but still poses a significant challenge. I'm a full time student now, which means drinking, clubbing and mental breakdowns, especially as I hurtle towards an extremely intimidating year abroad. Not to mention having to decide my dissertation topic…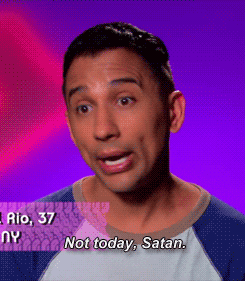 I've already managed to read two books by today (5th January), mostly due to having little else to do with my life whilst I wait for the post-Christmas haze to dissipate. My university starts back a week later than everyone else, and the strikes have delayed my deadlines and my feedback, so I'm looking at a hassle-free next week too. Ripe for reading!
I finally got to My Sister, the Serial Killer by Oyinkan Braithwaite, which was relatively short and very, very funny. Not in the laugh-out-loud sense, more in 'what is happening right now? Is this real life?' sense. I try not to assign books value based on their provenance, but reading something set in Nigeria makes a nice change from the UK or America too, so I'm going to try and carry that forward into the new year.
I also read Caravel by Stephanie Garber, which, although good, wasn't quite at the same level. I needed some fantasy escapism, and this delivered, and I wasn't going to ask for much more. Best read with low expectations and a blind eye to the many plot holes and inconsistencies, as well as to the very convenient ending…
I can't say that reading more fluff is a goal, but it is definitely something that will keep happening. My favourite go-to fluff authors are Tessa Dare and Paige Toon, neither of whom will ever be Booker Prize winners, but both are decent writers when it comes to their chosen genres. I'm not afraid to say that I enjoy a little medieval romance/smut every now and again – I'm almost twenty, and it's my feminist right to indulge in escapism at its most stupid every so often.
---
Authors I discovered (and loved) in 2019 were Christina Henry and Helen Hoang, both writing in different genres, but both equally brilliant!
I read two books from each – firstly Hoang's The Kiss Quotient and The Bride Test, which are both magnificent, lovely romances with autistic leads. Hoang is an Own Voices author, and reading depictions of her characters, who wear their diagnoses with pride, was heartwarming. I'm possibly facing a similar diagnosis myself in this New Year, and I would love to see more fully fledged autistic characters in my reading in 2020!
I'll definitely be picking up the third book in this series (The Heart Principle), but that unfortunately doesn't look like it'll be coming out until 2021 *cries*, so hopefully I'll be able to find alternatives! Of course, I also want to read from all kinds of Own Voices authors this year – especially Taking Up Space: The Black Girl's Manifesto for Change by Chelsea Kwakye and Ore Ogunbiyi. This is all about the UK education system through the eyes of the authors – a perspective so easily forgotten, especially in a white-dominated country (and me, growing up in a very, very white and agricultural corner of England).
Christina Henry writes amazing horror – I read both Alice and The Red Queen this year, retellings of Alice in Wonderland that remind me of one of my favourite video games (Alice: Madness Returns!). This world is dark, and sinister, full of horrific figures and beautiful world-building.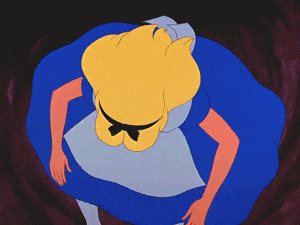 In 2020, I'll definitely be reading her other novels; especially The Mermaid and The Girl in Red. The former is a retelling of The Little Mermaid, featuring P. T. Barnum (I didn't like his glorification in The Greatest Showman, I'm hoping this book will be a little more true to life), and the latter is, of course, Little Red Riding Hood. I also want to expand my horror reading, mostly into more H.P. Lovecraft, a favourite of mine and my boyfriend's, but also reading more Stephen King and Shirley Jackson!
I would also love to finally get around to Snow, Glass, Apples by Neil Gaiman – one of my favourite authors, and a book that sounds so interesting!
---
Those are, of course, only a fraction of my reading goals for the upcoming year, but it's a start. I'm no big planner, and I want to keep my options open for new releases and new finds.
That's me out for now – here's hoping that you'll see more of me and my writing in 2020!