Alice by Christina Henry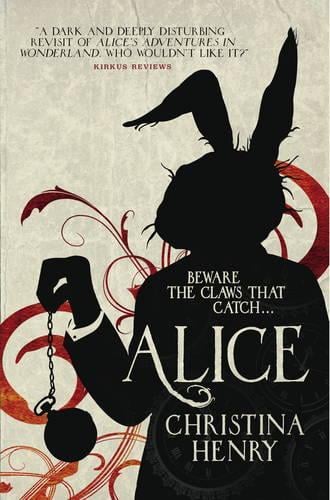 Date read: 21st October 2019 – 26th October 2019
Page count: 325
Genre: Horror
Format: Paperback
Rating: 5/5
---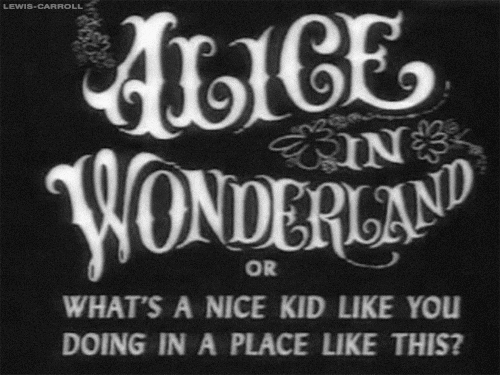 You can't go wrong with a little dark retelling – especially not when it's a new version of Alice in Wonderland. It lends itself to darkness, although the Disney version is incredibly brightly coloured and beautiful, just like every other version of story they've put out.
Alice is incredibly twisted, focusing on a mentally scarred main character in a mental asylum (at least at the start of the story), in the Old City, ruled by mafia-like magnates and the terrifying White Rabbit that haunts Alice's past. The Mad Hatter (The Hatcher, as he is known in this novel) is a truly crazy character in this, too, in the cell next to Alice's, giving her advice and random stories until they manage to escape together – which is where the story starts.
You could classify this book as fantasy as well, but it's more fantastical horror. The Old City is a dark underworld setting, a contrast to the New City that Alice grew up in. Everyone is terrified of the Walrus that eats young women, the tricky Cheshire and the Caterpillar that commits unspeakable acts, just because he can.
I should probably mention that there are many reasons why you might not want to read this book. There is heavy torture, rape, bodily mutilation, descriptions of murder, and general violence – so if any of those worry you, don't pick this book up. It's not glossed over either, and maybe it's testament to my love of the horror genre, but I'm so glad Henry hasn't. Her prose is weirdly beautiful in many ways, especially in her descriptions of the world.
There's also an underlying thought about violence against women in this novel, as all of the acts committed all seem to be against defenceless young girls. Power is incredibly significant, and Alice is a broken but strong woman that transcends this and attempts to change the flow of power in the Old City. Unfortunately, men will hurt – and in one case, literally eat young women in this world.
I find it hard to put my thoughts into words when it comes to books, especially when the book inspires such a visceral reaction as this did. All I can say is that it is a masterclass in first class body horror, both torturous and creepy. Not one for the squeamish, or the faint of heart. But definitely one for if you, like me, love gloriously (goriously?) dark retellings of stories that are meant to be for children.
This was one of my favourite books of 2019, and I can't wait to read more from Christina Henry in this new year!
---
Cover image is from the video game Alice: Madness Returns – aka an amazing horror game that really reminded me of this book!